Professional Home Inspection Services
WHY A HOME INSPECTION?
Whether you are buying or
selling
, an objective and professional i
nspection
is your best tool when it comes to making the most of your home investment.
BUYING:
you will want to know that the home you are considering is safe and sound, avoiding any unwelcome and costly surprises.

SELLING: you will want to know what, if any, repairs to make so that you can market your home most effectively.
Whichever side of the "For Sale" sign you're on, a quality home inspection is essential.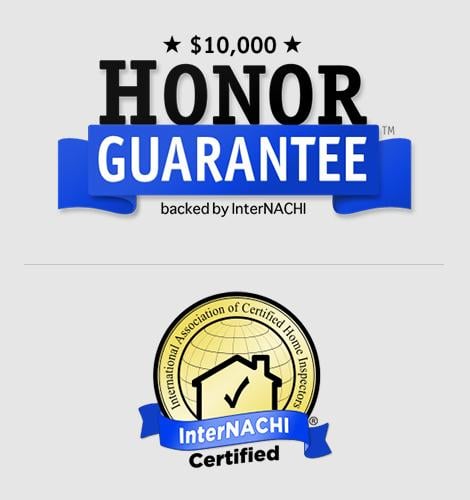 Superior Home Inspections & Energy Audits is a licensed and insured InterNACHI certified home inspection company, servicing Billings and the surrounding areas. Superior Home Inspections & Energy Audits provide home buyers and sellers with comprehensive home inspection services for the interior and exterior structure, foundation, hvac, roofing, siding, efficiency, electrical, plumbing, appliances and more. InterNachi Standards of Practice is followed on every inspection. Customers receives a detailed inspection report, and walkthrough with the inspector.
Our Services Include...
- NINETY DAY WARRANTY - 90 day limited warranty on mechanical and structural.
- MOLD/SAFE WARRANTY - for 90 days following the inspection, if mold is present that was not found when inspected, you are covered for remediation.
- SEWERGARD - for a period of 90 days following the date of inspection, covers your water line and sewer line against failure due to normal wear and tear.
- PLATINUM ROOF PROTECTION PLAN - handles the repair of leaks in your roof for a period of 5 years following the date of inspection.
- FULL CONCIERGE SERVICE AND UTILITY SET-UP - takes stress out of moving utility assistance and special deals on security system, internet, cable/satellite.
- RECALL CHEK - service for recalls in U.S. has compiled 225 million recalls from public records, to create a fail-safe system to check for dangerous flaws with home appliances.
- HOME OWNERS RESOURCE - free technical support for life, for all home related questions.
• ROOF SYSTEMS - report condition of roof coverings, and possible compromised areas where leaks are a concern.
• SAFETY CONCERNS - make recomendations about possible unsafe areas for the residence of the house and their guests.
• WATER HEATER - report power source, size, age and condition of water heater.
• VENTILATION - check attic and crawl space ventilation, and signs of condensation.
• STEPS & STAIRS - check for proper tread size, riser height, railing height, and proper attachment for stability.
• HVAC - report age and condition of the furnace, boiler, and air conditioner.
• INSULATION - measure amount of insulation in the attic, crawl space and any exposed areas; and make recomendations concerning insulation levels.
• DECKS - check condition of material, proper use of faseners, and any safety concerns.
• WALKS & DRIVEWAYS - report settling or sloping issues.
• BUILT-IN APPLIANCES - check the working condition of all built-in appliances.
• GUTTERS & DRAINAGE - check for leak, proper extensions, and need for cleaning.
• WINDOWS & DOORS - check condition and operation of all windows and doors.
• GARAGES & CARPORTS - test proper operation of overhead and any safety concerns in garage.
• PLUMBING SYSTEM & FIXTURES - check for leaks, drainage, and water pressure.
• FOUNDATION & SUPPORT STRUCTURE - check for visible cracks, possible water infiltration, and setting issues.
• FRAMING & TRUSSES - check to make sure the floor joists or trusses have not been compromised, and there are no visible framing issues.
- ELECTRICAL COMPONENTS - report any safety concerns throughout the house including the breaker box, outlets, lights and wiring.
Home buyers, sellers, and realtors in Billings rely on Superior Home Inspections & Energy Audits for reliable Home Inspections.
Learn More
Avoid surprises & problems with an InterNACHI certified home inspection from Superior Home Inspections & Energy Audits.
Learn More